The diagnostic of the power of your lineage. Does your lineage need to reconnect to its feminine power?

Increase the power of your lineage. Healthy and gifted children

Transformation of all negative situation

Get rid of stress and addictions

Ritual to protect children and family

Womb purification and blessing

Open your financial channel, rituals for wealth and success in your business, career growth

Access your super abilities, clairvoyance and miracles

Get rid of illnesses and insomnia. Healthy body
AUTHOR OF THE COURSE AAYLA
Creator of the School of Siberian shamanism. She is an open channel for contact with the spirits of ancient civilizations.
High White hereditary shamaness of the 21st century. Voice of the spirits on Earth.
One of the most popular tutors in Germany, Switzerland, Canada, Russia and Kazakhstan
The heroine of the best-selling book "After Death", already translated into 6 languages
Author of the program "The Power of Lineage", with over 6,500 grateful testimonials in 2 years
Honorary Member of the European Green Party (EGP)
Known in 37 countries
Cooperates with BBC channel and NSC SB RAS
Practicing shamanistic techniques for over 20 years
Her abilities confirmed by repeated scientific experiments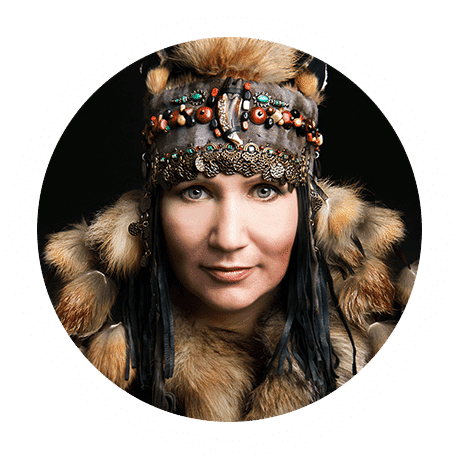 LOOK ON THE INCREDIBLE RESULTS
OBTAINED AFTER THE SEMINARS: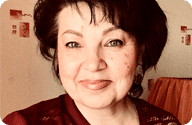 Thanks to the seminar "The Power of Lineage", I have finally found a contact with my daughter. We haven't spoken in almost ten years. We lived in the same house with our daughter and her husband. There was a quarrel, first with her husband, and then with my daughter. We separated and have been living separately for about 5 years without any communication at all. A miracle happened in our family. On the second day after the seminar "The Power of Lineage" my daughter herself called me and said that she wanted to meet. Now our relations have been restored and we often visit each other. I'm finally babysitting my grandchildren. Thanks!
Margaret, 58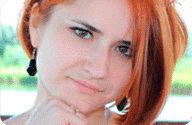 I'm my parents' third daughter. Two elder sisters really wanted children, but the doctors said that conception was impossible. And when I decided to get pregnant, unfortunately, the doctors made the same diagnosis. I heard that there is a shaman who helps in this. I took her course "The Power of Lineage." And a month later, one of my elder sisters became pregnant. Despite the doctors' diagnoses, after three months I managed to conceive a child. Now my baby is five months old, he is healthy, and pleases us every day with his smiles. Thanks to the course "The Power of Lineage."
Darina, 27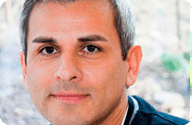 For several years I have been at odds with my neighbors. We live in a quiet secluded place. Once the neighbor turned on heavy music that could be heard everywhere. Since then, he broke off the friendship between us, and we do not communicate, do not even say hello. After I cleansed my house at the seminar "The Power of Lineage", my neighbor wrote a letter that he wanted to renew our relationship. Now we communicate, invite each other to our homes, treat each other to pies. And different animals have started to come to us from the wood – deer and foxes. The animals weren't coming all the time our quarrel lasted
Albert, 45
"POWER OF THE LINEAGE"
This course has been born as a result of answers to thousands of questions asked by my students over the last 23 years. Its basis is the ancient knowledge of shamanism, respect for ancestors, love in the world around and within, and my personal experience.
Contrary to the superstitions created around shamanism, you will not need to go to the taiga, kill animals and perform incomprehensible ritual actions. The seminar uses science-proven shamanic knowledge and methods of working with the trance state and our subconscious, and the trance state is the most powerful state of our brain.
THE PROGRAM OF THE COURSE:
The technique of attracting power. What is power and why is it personified in wealth, love and abundance?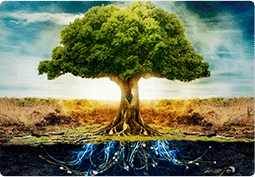 Cleansing the karma of the feminine lineage. How to live your life by your rules.
Understanding the talents and problems that are inherited in your life.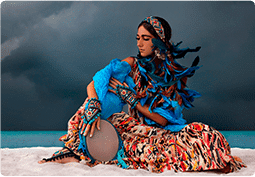 Immunity to stress. How to stay in a perfect physic and emotional state every day. You will forget about headaches, tiredness, and depression.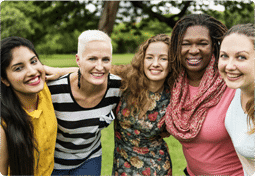 The practice of attracting wealth to your family: getting rid of financial problems, including problems with debts and credits. How to overcome obstacles and difficulties on your way.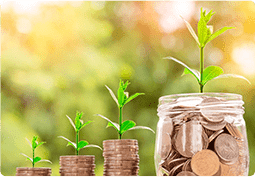 Ancient ritual for achieving your desire with the tentacles of intention. Getting to know your feminine magic. Learning how to move things at a distance and to fly!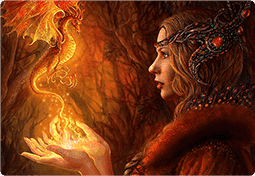 Amulets for protecting yourself, your relatives, and all of your lineage.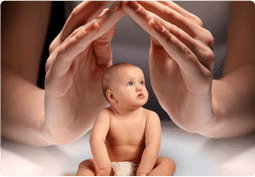 How to make your house a real place of power. The practice "Energetic cleansing of the House".